Hello and Welcome!
As a work at home mom who has been making a living on the internet for over 10 years, I know firsthand the importance of putting your best foot forward when it comes to your web presence. I also know that there is an overwhelming amount of choices and solutions for building your web site, getting your name out there and creating advertising media, social networking, blogging and on and on. It's tempting to choose the option that seems to be the easiest and the fastest, but that usually causes headaches, and subpar or disappointing results. In the end, you may wind up wasting time, money, energy and other precious resources that would be better spent elsewhere.
That's where hiring a professional, experienced web developer and web expert comes in. Your goal is to give your business a competitive edge, to reach customers world wide, and to give yourself as much credibility as possible; and my goal is to make that happen for you. I code from scratch, using open source technologies so that you pay only for my time; and you can be sure that your website will perform the same way on every browser, every time. I also offer customized CMS website development using platforms such as WordPress, Drupal or Joomla; take your pick!
I don't just create websites either; I offer so many more services based off of my experiences trying to make a living on the web and trying basically everything you can think of to support my family and lifestyle. If it's on the web, I've probably tried it at least once, and can provide you with help to make it happen for you!
So, get back to focusing on the success of your business, knowing that you can trust your web design and development to a technical professional who has been designing and developing sites for over a decade, and who has been in the customer service business for over 20. You deserve to be as successful as possible!
My Story
I'm going to be real with you here for a minute.  I don't have a degree in Computer Science.  I do not have a degree in Web Development. I have real world experience, and I'm completely self-taught. in 2006 I was working at a very busy corporate job (I was a Revenue Auditor for Casinos!) and I was miserable.  I really hated my job and hated the 3 hours of commuting I had to do every day from Denver up into the mountains and back. It was awful.
My partner at the time worked for a small GIS Company based out of Northern California; and the business owner wanted a web designer. Having always been artistic and crafty, and a quick learner, I took a risk.  I dropped everything to learn how.  I spent hours and days and weeks learning the ins and outs of HTML, PHP, JavaScript, CSS, layouts and design.  I paid for online training courses. I got some certifications; and I researched from others doing the same thing.
I started to notice some things.  There are a lot of ripoffs out there! People who charge exorbitant fees for outsourced products, proprietary software and graphics, and overpriced marketing and search engine optimization.  I learned that there are a ton of scams!  So I have made it my mission ever since to promote good, honest, web services.  I use as many open source tools as possible. I work from home.  All you pay me for is my time and expertise. I believe that I can still be successful as a web service provider and provide quality work while being respectful to the budgets of small businesses, non-profits and other work at home parents and entrepreneurs.
These days, I live in the Willamette Valley of Oregon with my husband Dustin and our daughters. In addition to this business we are working on building a homestead and I've just started homeschooling my kiddos!  I look forward to hearing about your projects and working with you.
For funsies, some of my older sites, still in use!!
http://www.michaelbaronphd.com/home/
http://alansanbornart.com/home/
http://humboldtharborsafety.org/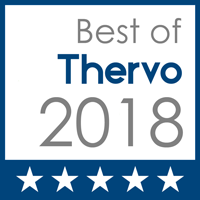 — Rose Jacobs
Certified Web Developer and SEO Specialist, Business Owner, Work-At-Home Mom